Main content starts here, tab to start navigating
We take safety seriously. Here's what we're doing to make things safe for everyone.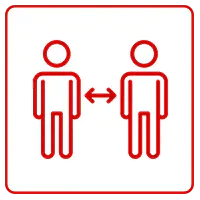 SOCIAL DISTANCING ENFORCED
Keep yourself and others safe, maintain 6 feet apart.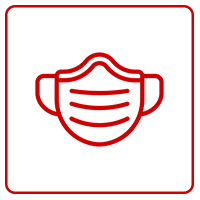 FACE MASK REQUIRED
Face masks are required for all the staff and customers who enter dining room. All customers are allowed to remove their face mask once seated.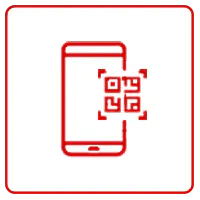 CONTACTLESS PAY BY PHONE
We urge customers to order and pay online. If you are dining in, a QR code will be provided so you may pay from your phone.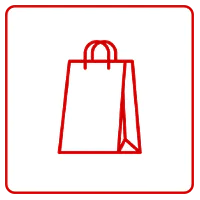 CONTAMINATION FREE CONTAINERS
Our new packaging with heat-seal technology ensures that your food will never be touched by someone else.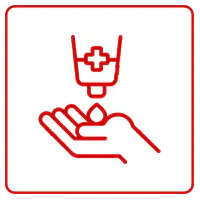 HAND SANITIZER
With hands-free dispenser, sanitizer kills 99.99% of germs.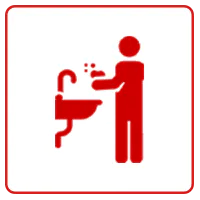 TOUCHLESS BATHROOM
To minimize risk of contamination during your bathroom use, we provide touchless sanitary equipment necessary.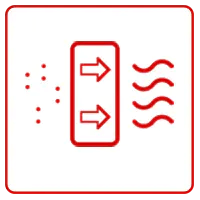 IN-DUCT AIR PURIFIER
Our new ventilation system is equipped with in-line duct air purifier to ensure air circulation is free of mercury and ozone, while UV light kills all germ particles.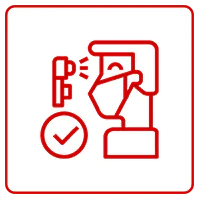 SELF-TEMPERATURE CHECKING POINT
We ask that everyone check their temperature before entering dining room. Our Electronic Self-Test at entrance will facilitate this.